Hi, new member here...just signed up to share some history with you.
Ithaca 1911 from 1943. Belonged to LTC Croll from the 103rd Cactus Division that liberated the Landsberg concentration camp.
Gun looks original to me but maybe some Ithaca expert like 1977Cutcher can shine some light on it. Finish seems way too good....grips are perfect...maybe it was refurbed at the end of the war. Gun has been in the possession of his daughter since 1968...so not sure what was done to it between 1945 and 1968.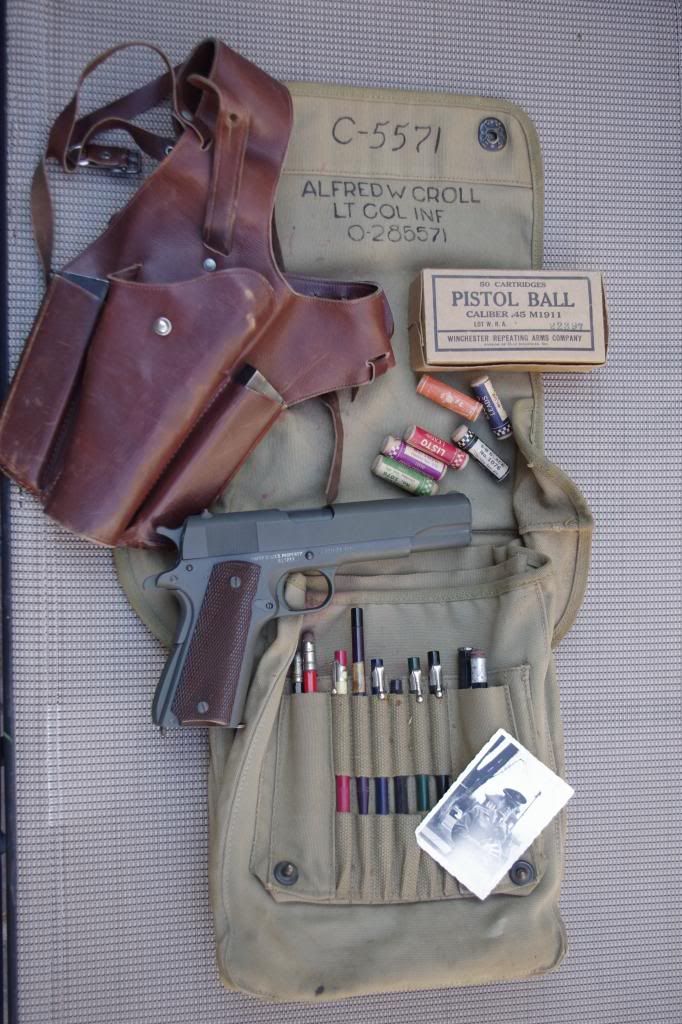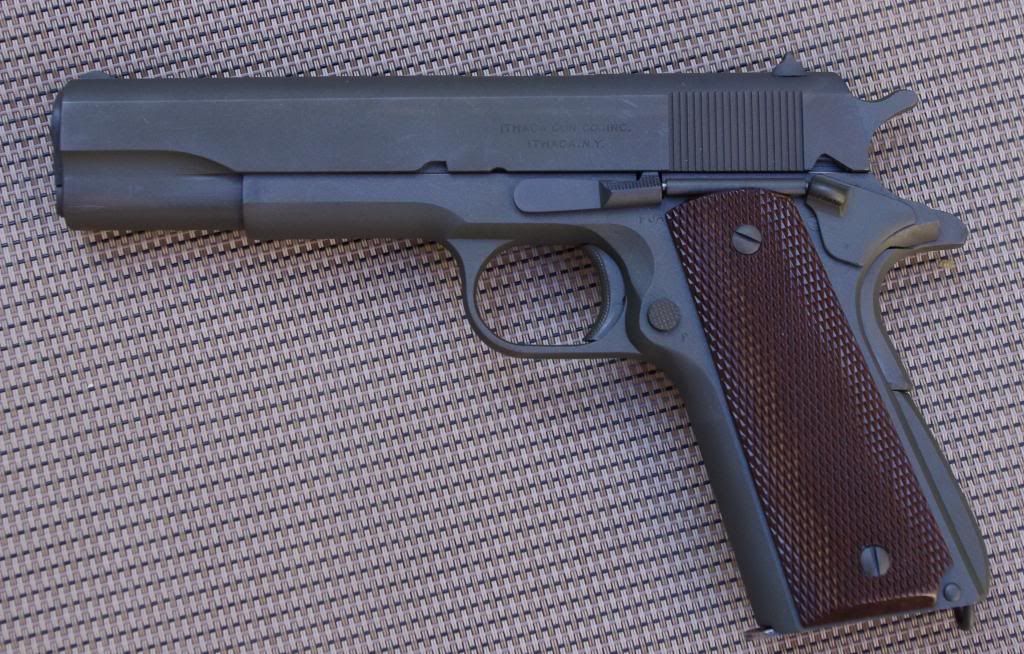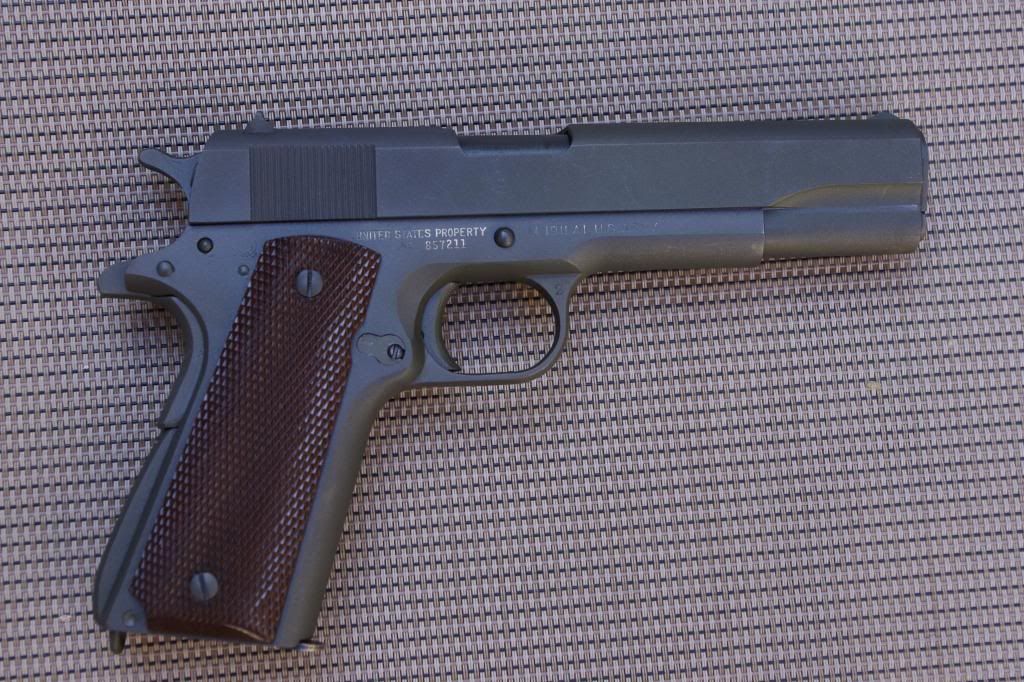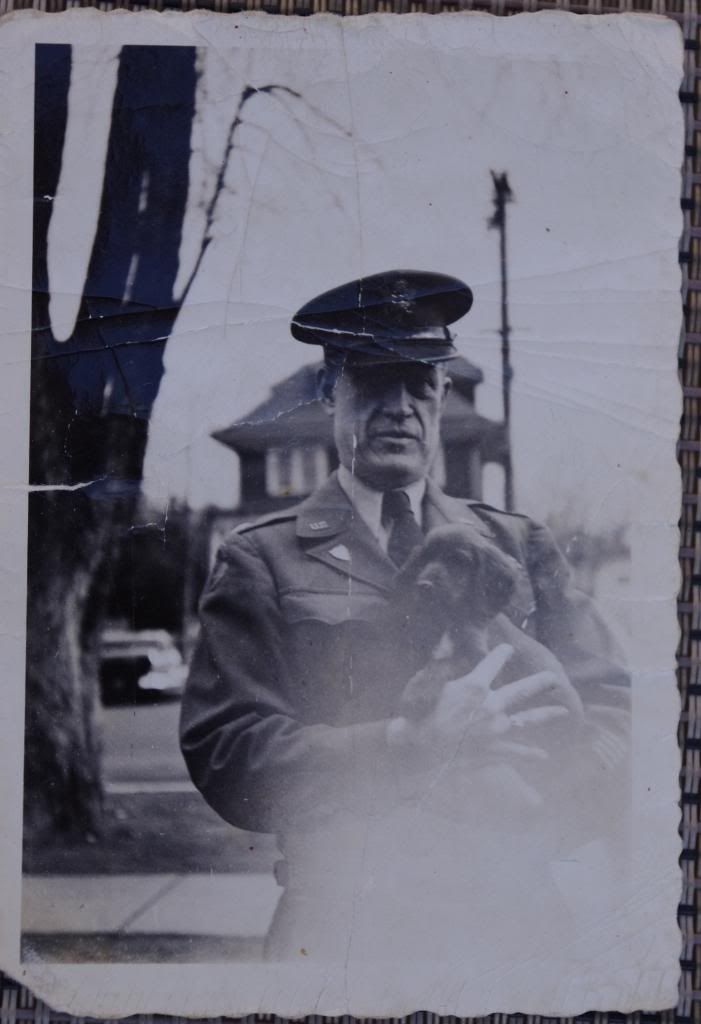 Did some searching and found a site for the 103rd
Dear Dave,
What a trove of history you have here! Are you related to Colonel Croll? I am absolutely amazed, as a retired Army officer, at the pristine condition of the .45 and the other items you display. Wow!!
Thank you for sharing these pix. I will put them on the website for all to see.
Lieutenant Colonel Croll was the Division Adjutant General. It appears that he was promoted to Lieutenant Colonel at some point between January 1943 and April 1943, as the General Orders bearing his signature show him as a Major in January and then LTC in April. He served as the 103d Infantry Division Adjutant the entire war, leaving the Division sometime between August 21 & August 28, 1945, probably to rotate back to the States or act as advance party for deactivation of the Division when it came back to the States in September, 1945. He served under MG Hafner, MG McAuliffe, and BG Robinson, Robinson assuming command from "Nuts" McAuliffe August 7, 1945. Colonel Croll's last General Order signed as Adjutant General was August 21. Major Dorn signed the next GO on August 28th. We will be able to better track the exact dates when the HQ 103d Morning Reports are completed, projected completion sometime in the next 3-5 years based on the rate of completion todate.
He most likely wore the piece daily, unless the CG was lenient enough to allow his Senior Officers to keep it handy, but not wear the weapon. During my service, we were required to have a weapon, and as a Senior Field Grade, mine was a .45 until the 9mm replaced them. Many officers wore a shoulder harness with a holster, I preferred a belt version as it was less cumbersome for me. I've queried one of my good friends down in Texas, who was an officer with the 103d, to see if he remembers the HQ element officers having to wear a side arm. Will let you know when I hear.
I'd say definitely Alfred wore his weapon to the Landsberg Camp, as I have heard stories that there were still German soldiers in the area.
Best wishes for a wonderful Christmas.
Larry Wayne
LTC, USA, Retired
VP & Webmaster
103d Infantry Division World War II Association
http://www.103didww2assn.org/Spc_Trps_biographies.htm