How about a thread where we can all post up pics of our Model 37s?
My two little sawed-off guns...
On top is a 1961 vintage 20ga M37 and on the bottom is 16ga born in 1956, both have barrels cut down to 19-inches.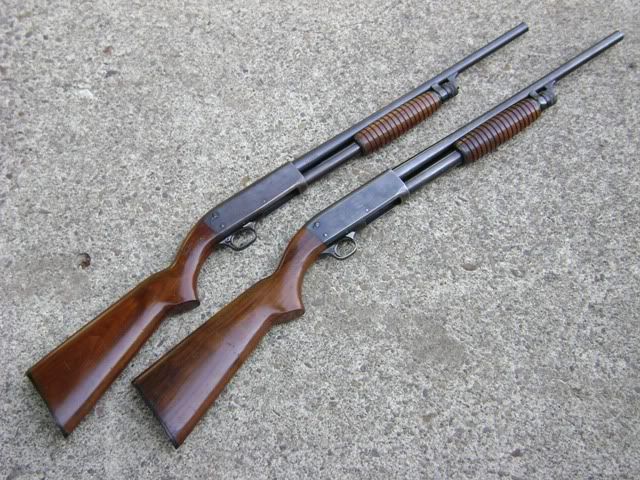 The second pic is a bit older as things have changed around a tad in the last few months.
On top is the same 20ga as pictured above before it had its snout shortened, then a 1965 vintage 12ga, middle is an absolutely beautiful and pristine 1952 built 16ga with Poly Choke (its since been sold). A 1970 vintage 12ga Riot Gun that is slowly being turned into a Trench Gun forgery ...and to mess it all up an 870 Super Mag project.